Landlord Information
Your choice for Property Management
Careful Tenant Selection
Our job is to find the best possible tenant for your property in the quickest possible time.
Our detailed screening process aims to establish that tenants can meet the responsibilities of the General Tenancy Agreement.
Tenant selection is in accordance with laws covering Discrimination and Residential Tenancies and Privacy. We keep you informed of applications, so you can take part in the selection process.
Security is Paramount
Unlike many other agents, keys to your property are not handed out to prospective tenants. We don't take that risk with your investment.
Detailed Entry & Exit Reports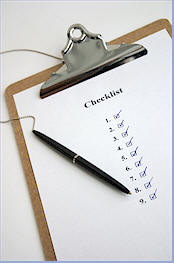 Before a tenant moves in, we complete an Entry Condition Inspection with a carefully detailed report.
Photos of the property are taken at both the start and end of the tenancy. At the end of the tenancy these documents help ensure your property is in the same condition as at the start, fair wear and tear considered, and that the tenant's bond is disbursed appropriately after a thorough Exit inspection.
Thorough Documentation
At the time of signing the General Tenancy Agreement we educate and advise the tenants of important aspects of the Tenancy Agreement and the property itself. We take care of all the documentation and bond lodgment to ensure all is in place for a trouble free tenancy.
Programmed Inspections
We take care of your property's maintenance and repairs as if it were our own.
The purpose of the inspections, are two-fold:
Firstly, to bring to your attention any immediate maintenance needs and secondly, to inform you of any preventative maintenance or refurbishment that may be beneficial. Owners can then forecast and budget accordingly, for any upgrading work suggested in the report.
Maximising Income
Neglect of minor repairs can often lead to major expenditure and the loss of a good tenant. Our attention to maintenance will ensure that problems are resolved quickly, by qualified trades people and at a reasonable price with a limit determined by you.
Savings and Reliability
We have a large pool of highly skilled and fully licensed, reliable tradespeople who can get the job done and at the right price.
Trained to Handle Disputes
In those occasional disputes with tenants we act as mediator between you and the tenant, and if needed, we refer to Dispute Resolution Services.
If the dispute continues, we can attend the Small Claims Tribunal, on your behalf. The Tribunal is an independent third party to hear the dispute and make a decision on the matter. We are well trained to handle such situations and know how best to represent you before the court.
We take the stress away from you!
Marketing your Property
Finding the best tenants for your valuable investment property is supervised by our specialist Leasing Consultant.
This property management professional is not out chasing arrears or arranging maintenance. Our Leasing Consultant is working all day, every day finding the right tenant for your property.
Finding the Right Tenants
Our high profile office, right in the heart of the Redlands, enjoys a high volume of tenant enquiry due to our size, location, reputation and internet presence.
Pearson Bros Property Management Cleveland exposes your property to the widest possible number of prospective tenants through every available resource.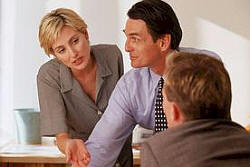 Window display lit 24 hours, 7 days a week
Detailed Rental List
Advertising in the Bayside Bulletin and Redland Times
Internet with up to 5 photographs
Property signage
Extensive database of prospective tenants
Email and fax rental listings to prospective tenants
Your Investment Working for You
Our goal is to increase your income and ensure your investment is working for you!
We ensure you enjoy the highest possible rent by regular assessments that take into account current market rents of similar properties, the area's vacancy rate, condition of the property, quality of tenant and length of tenancy.
Your Rent in Your Account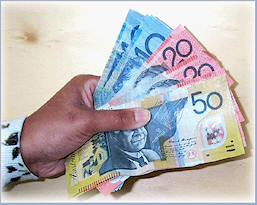 Our fully electronic banking facilities provide tenants with easy rent payment options.
We encourage and educate tenants to pay the full rent amount due, not part payments.
However, should tenants fall into arrears, we know about it the same day as part of our daily arrears management routine.
Prompt action follows in accordance with the Residential Tenancy Act, keeping you informed throughout the process.
Accounting to You
Each month we forward you an itemized statement showing all rental income and payments made on your behalf.
We offer weekly, fortnightly or monthly rent payments.
We electronically deposit your money as cleared funds, into your nominated account within 48 business hours. No waiting for cheques to clear!
We can also provide a fully itemised Income and Expenditure Summary.